Who we are as a company is the result of strategic choices that we have made. These in turn are based on our mission and our core value; they define what we believe in and how we go about our business. We are a young ,Dynamic and Innovative Operating Room (OR)Design ,Execution and Implementation company and we design OR as per the customers need and feedback. We are always listening to the Customer and giving their choice as the preference to deliver a unique Operating Room , where Doctors , Patient and Hospital all can be benefitted and enjoy the new generation cutting edge technological advancement.
Values & Culture
At "biomotion" a BiOM Medical Technology PVT. LTD. we believe in creating a culture in which all employees view their job as an Innovation and creating new things as a Fun rather than working for a Company as obligation .We promote and encourage Teamwork , achievement ,accountability free flow of information and candid communication with an open door policy. Our corporate environment thrives on the exceptional ideas and personal development of our employees. It is their ideas that stimulate the growth of our organization and recognize in a Global platform lead to meaningful innovation, and harbour a strong community;


Inspiration
Innovation
Integrity
Mission
BioMotion aspire to become a most preferred Clean Room ,Anesthesia and Surgical Technology Company in the HealthCare ,Pharmaceutical, Electronics & Common House Hold Modular system to provide the best & New age Product delivery ,Generating value creation for the Investors and the employees by the ethical manner while maintaining the integrity and the Social responsibility .
Vision
To create a Smart and Innovative Critical and non Critical Human Engineering products in Healthcare , Electronics and Pharmaceutical space and to lead the pathway to establish a preferred Medical Devices Company Globally.
---
Our Team : Directors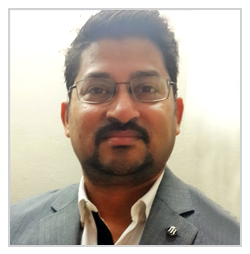 Suman Chakravorty
An Indian Institute Of Foreign Trade –Delhi (IIFT) passed out MBA ,having prolific experience working in Medical Equipment -Devices Industry since 1998, tremendous working knowledge in India and International market platform . Working with B|Braun Medical India and in Tyco Healthcare and finally as Country Manager in eVent Medical INC,USA, gave him immense exposure understanding various customer needs in different field of Medical environment . His immense Product integration technique and razor sharp analysis of customers need always offer right product to the Hospital and Doctors ! Understanding and Global product sourcing with Distribution Network acumen would always a major area for him to develop a new venture from the scratch !
Pankaj Kr. Singh
Pankaj Kr. Singh : a prolific market player since 2005 , starting from Ranbaxy Pharma to various Medical Devices company , having deep penetration on the distribution market and knowledge of various project execution work . Understanding and explaining the Clinical information on various aspects and analyzing as a complete product basket is always an asset to carry forward .Workaholic and customer centric approach gave him a tag of "Domain Expert " in the Medical device industry .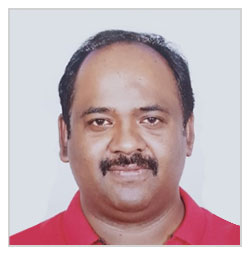 D. Ramachandran
A multidimensional Biomedical Engineer , a tireless worker since last 20 years . His prolific experience working in L&T Medical across India for 17 years gave him a strong Distribution base , Product inside and Technological hands-on , on various Medical Equipment and Devices ! His distinct understanding on manufacturing process ,product valuation and zeroing the product gap can surely benefit the global market in a cost effective way.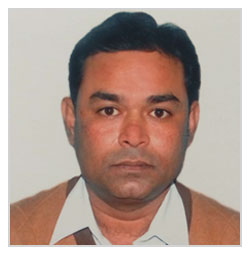 Kaushik Ghosh
A dynamic and creative professional , managing various projects from different critical aspect to deliver a seamless operation in a clean environment . A commerce graduate from Calcutta University having enormous experience managing complex projects and taking forward the same with a large and mix of various different team caliber.
Operation Theatre Equipment Suppliers
OT Pendant Manufacturers in India
SOLUTION FORModular operating room solutions to various Surgical category