BiOM Medical Technology deliver a passion to understand the miracle of Human Body ,and a novel wish to improve the Human life through innovation . We are dedicated to create a manifesto called "Designer's Goal" which started that ergonomics that human factor should be the most important guidelines to design clinically . Clean environment Operating Room ! The piller of BiOM stands on "Innovation , Inspiration and Integrity" which creates the design brilliance starting from Day care surgery room to Ortho Care ,Onco care and Organ Implantation Surgical room. The passion dedication to improve Human life by delivering quality operating room solution, leads to innovative more efficient , safer and patient friendly devices and equipment . IIT- Bombay ( proposed) , extends their technological hands to create Real-time Particle Count manufactured in India under their technological guidance . We observe new age disease penetration across globe like SARS , ZIKA ,and different special care on Bone Marrow Implantation, motivate us to create an unique type of clean room environment – which can manage these conditions clinically well.
Surgical Equipment
Medical Equipment Manufacturers In India

Read More
SOLUTION FOR
Modular operating room solutions to various Surgical category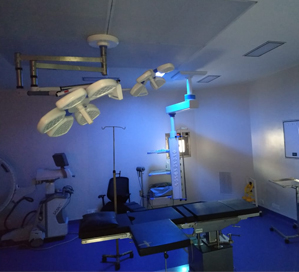 Robotic Operating Room With Guided Air flow ; along side Johnson Medical Anaesthesia Pendant at SCB Medical College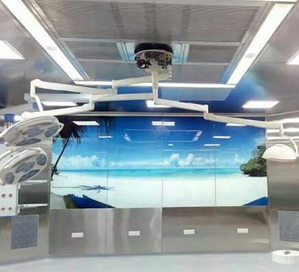 Specialised Laparoscopic surgical Operating Room with Vinyl flooring
HD LED operating light with surgeon control Panel .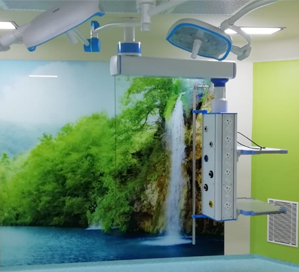 Multicolour Clean-Zone flooring .

A da Vinci robotic surgical system at Addenbrooke's Treatment Centre.

Operating theatre teams should review use of background music, study suggests

New Operating Room Light Fixtures Kill Bacteria Safely and Continuously

Laminar air flow and ultraviolet light can combat operating room contamination
Successful Projects
Checkout what our happy clients say about us